As the pandemic began last year, several organizations found themselves in a fix. At a time when health and well-being took precedence, work from home became the norm. While some companies had the required resources to enable this, many of them found themselves in the lurch.
Digital transformation and cloud-based systems, which were a vision for many CTOs and CEOs, soon became necessary. Organizations could no longer afford to rely on spreadsheets or paperwork to close their orders. Cloud-based HCM and ERP seemed the right platform to bring synergies between their remote team. It is also the right solution to ensure that everyone ha s access to updated information at all times.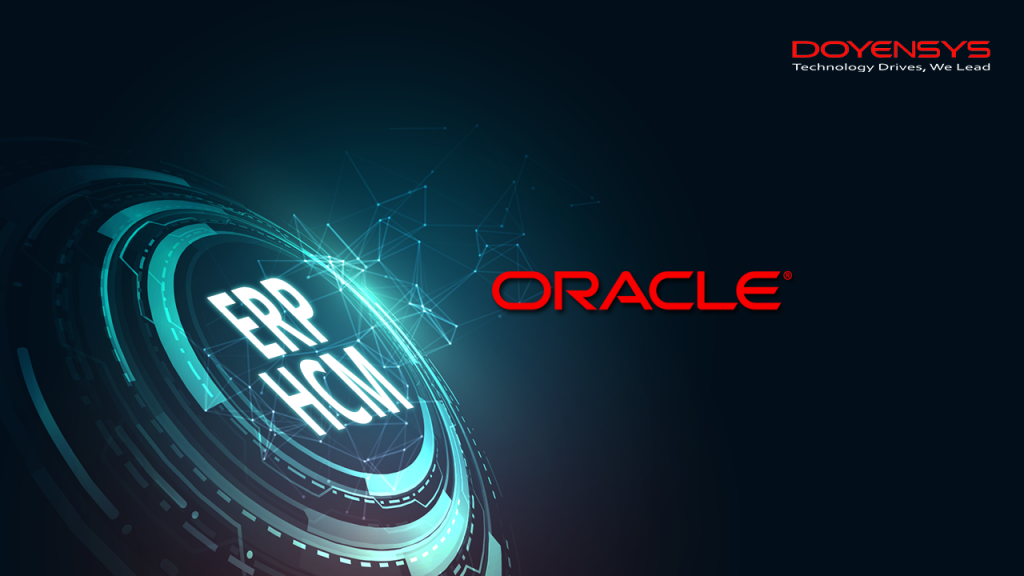 Moreover, organizations are increasingly relying upon machine learning and artificial intelligence to make significant decisions. In this scenario, it becomes all the more relevant to keep the data updated at all times. AI and ML-powered tools thrive on data and also learn from it. When the data is outdated, the results are inefficient and may even be detrimental to the organization.
To provide a one-stop solution to the customers, Oracle has incorporated machine learning into its HCM and ERP. Moreover, organizations that adapt to both Oracle HCM and ERP get an added advantage – that of a single integrated platform and data model. As there is a single source of data, any changes in structures and hierarchies are immediately visible to all the employees. It matters all the more to organizations that have thousands of employees working from different regions and locations.
Furthermore, organizations that have moved to Oracle HCM and ERP have witnessed a few other benefits, as listed below.
Substantial reduction in the back-office cost.
Accurate and timely-closing of books. A few companies have significantly reduced the time they used to close their books.
With a single integrated ERP and HCM platform, organizations can automate their processes to bring more efficiencies.
Better decision-making related to resources and budget.
Source: https://blogs.oracle.com/saas/why-more-companies-want-unified%2c-cloud-based-erp-and-hcm
In summary
With Oracle's ERP and HCM, business users can guarantee the sanctity of data at all times. The remote working workforce no longer has to spend time to ensure that the data they are working on is accurate. They know it is so, by design. Moreover, organizations can make better and timely resource allocation and budget decisions.